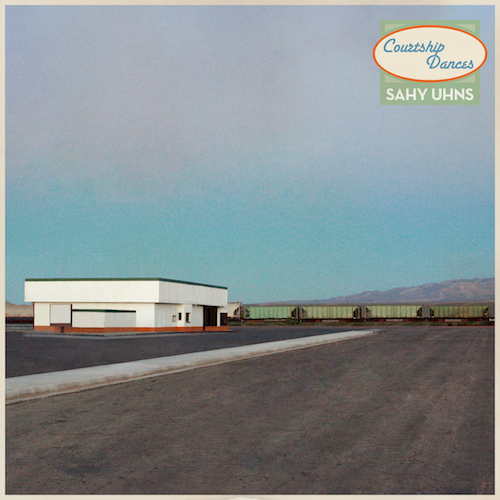 We're excited to announce the release of Sahy Uhns' second album, Courtship Dances, on November 4th. Courtship Dances is the follow up to Sahy Uhns' debut record An Intolerant Disdain Of Underlings in 2011.
Tolerance Training: Part Two
The first track to be shared off of Courtship Dances was "Tolerance Training: Part Two" which debuted on XLR8R with these words from Glenn Jackson,
["Tolerance Training: Part Two"] spends much of its five-minute run coyly shifting shapes from a cavernous dance track, to a more energetic house affair led by active (and even a touch funky) synth sequences and lined with an array of minute rhythmic details. An impressive feat of dancefloor evolution…Read the full review
J'ed(ed) / Chyme
The second track to be released from Courtship Dances was "J'ed(ed) / Chyme" which debuted on THUMP from managing editor Jemayel Khawaja who had this to say,
This tune comes out the gate as a raunchy, fidgetty heater and switches up into dystopian ghetto-tech beat now and again – but somewhere around the three minute mark, it devolves into a voided soundscape from which it never returns. The whole thing is an engrossing endeavor…Read the full review
To get an instant download of "Tolerance Training: Part Two," PRE-ORDER the album on Bandcamp now.
The album will be out on Tuesday, November 4th in all major digital outlets and is currently available for pre-order on the following outlets:
PRE-ORDER
iTunes
Amazon
Boomkat
Google Play