Beat Stew Volume 4 – Out Now! FREE DOWNLOAD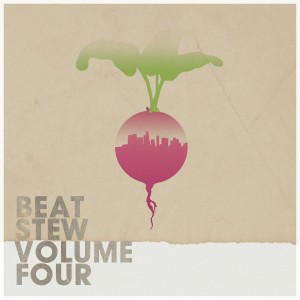 We are proud to announce Beat Stew Vol. 4! The fifth installment of the Beat Stew series takes the listener on a trip through a range of styles from hip-hop to ambient, all woven together by label head, Sahy Uhns. Featuring 10 new tracks from the Proximal crew, they are joined by some familiar names from the past along with new contributions from the likes of recent Red Bull Music Academy grad Claude Speeed (American Men, LuckyMe), Italy's AD Bourke (Citinite, Scenario, Basic Rhythm), and Beat Scene veteran Co.fee (My Hollow Drum, Label Who, HW&W Recordings). Beat Stew Vol. 4 is also the introduction to a few new MCs joining the Proximal camp: San Diego transplant NOTE (The League of Extraordinary Gentlemen) along with LA rappers Muttjob, Rekon and The Lost Occupant, who collectively make up NSI.
Welcome to Beat Stew Vol. 4!
Listen and Download via Bandcamp (recomended)
Comments Closed
Comments